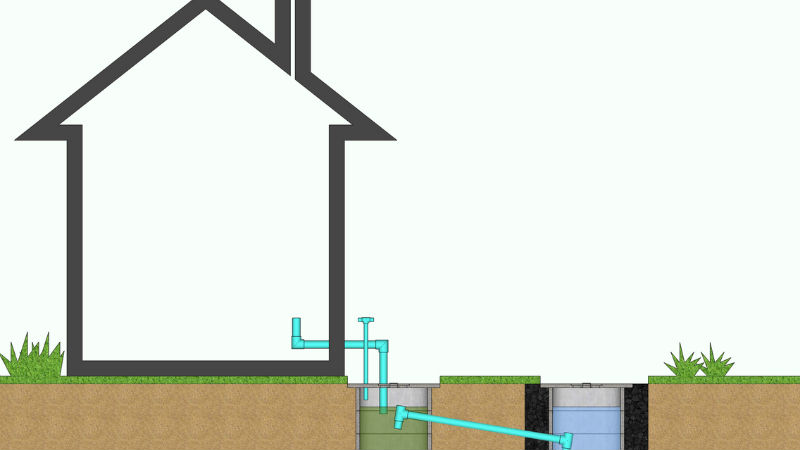 When you hear the term "cesspool", you most likely think of the way the word is used to describe a place with unsavory conditions. That rings quite true with this old method of dealing with waste. Cesspools are used in some places, but have predominantly been replaced with sewer systems and septic tank systems. The reason for this is that poorly maintained cesspools lead to ground contamination and can threaten ground water viability as well. In fact, the EPA banned large-capacity "gang" cesspools more than ten years ago. They are still allowed for single family use, however.
With cesspools, there isn't a septic tank to hold solids, so more maintenance is required to keep the cesspool operating efficiently. If your home is utilizing a cesspool, it is imperative that you work with a local septic service to keep your soils and groundwater from becoming contaminated. It is also important to note that if your cesspool fails, it may not be allowed to be replaced with another one because some localities only allow them to be used under "grandfathering."
Cesspools are more vulnerable to certain conditions, so you may want to have yours replaced even if it isn't currently posing a problem. It could easily become overloaded during wet conditions such as heavy rains and spring snow melt, and cesspools do not hold up to tree roots well, either.
If you have questions about cesspools, don't hesitate to contact us at Marion Pumper. Not all septic companies are familiar with cesspools, but we are and can help you better understand them and help you keep yours working properly and safely. Contact us today to learn more about any of our septic services.