Our Ocala, FL grease trap cleaning service extends the life of grease traps and keeps businesses open.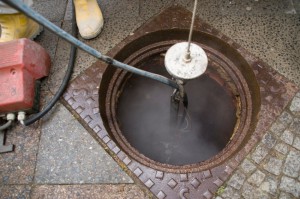 A clogged grease trap leads to a variety of problems, including sewer overflows and foul smells. It is important that you use our grease trap cleaning services before you run into serious sewage problems. With our team on the job, your grease trap will be as clean as new, and your sewer system will be up and running in no time at all.
We Provide Thorough Grease Trap Cleaning
Some Ocala, FL companies that offer grease trap cleaning just skim the surface of the problem. They get rid of the top layer of grease, so the trap drains again for a while, but then you end up with problem again. We fully clean grease traps so our customers don't have to worry about dealing with a backup anytime in the near future. Our services actually extend the life of grease traps by providing a proper cleaning. On top of that, when you go with our grease trap cleaning service, you can always put your best foot forward to your customers, without worrying about disgusting sewage smells keeping them away.
Keep Your Grease Trap Maintained
Once we clean your grease trap, we can set you up on a maintenance schedule, so you never have to deal with a clogged grease trap again. Our schedule will ensure that your business stays in compliance with all regulations and will help you avoid costly repairs.
Grease trap cleaning is something that people rarely think about until there is a problem. Once there is a problem, though, it can get serious very quickly. Avoid dealing with the trouble by utilizing our grease trap cleaning services at Marion Pumper.
---
At Marion Pumper, we offer grease trap cleaning to our customers in Ocala, Summerfield, Belleview, and other nearby surrounding areas of Florida